14 May | The Royal Australian Mint unveiled as part of an Anzac Centenary Coin series vivid designs commemorating the Battles of Greece and Crete in two 50c Uncirculated Coins . The coins tell the story of the Anzacs involved in costly actions in defence of Greece and Crete in 1941, capturing their courage and commitment to the cause against insurmountable odds. The coins connect the Anzacs and Ancient Spartans who both fought at Thermopoly and the Minoan Civilization of Crete at Knossos with the Battle for Heraklion.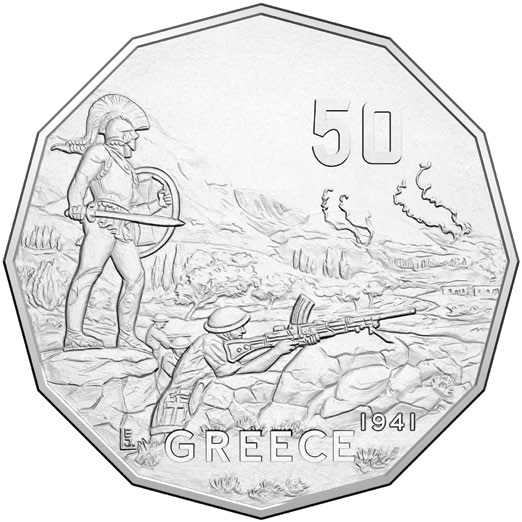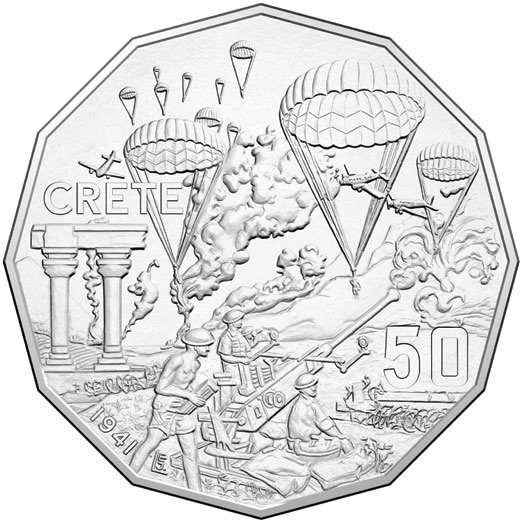 Anzac Centenary 50 cent coins. Left: The Battle of Greece. Right: The Battle of Crete
May | The 42nd Street Memorial plaque was unveiled in Chania, Crete, to commemorate the Battle of 42nd Street. Captain Reginald Saunders fought in this battle along with the Maori Battalion, who performed a haka before the onslaught against the Nazis. The Saunders family along with journalist Michael Sweet and private donors from the Greek Australian community have been instrumental in the creation of this memorial.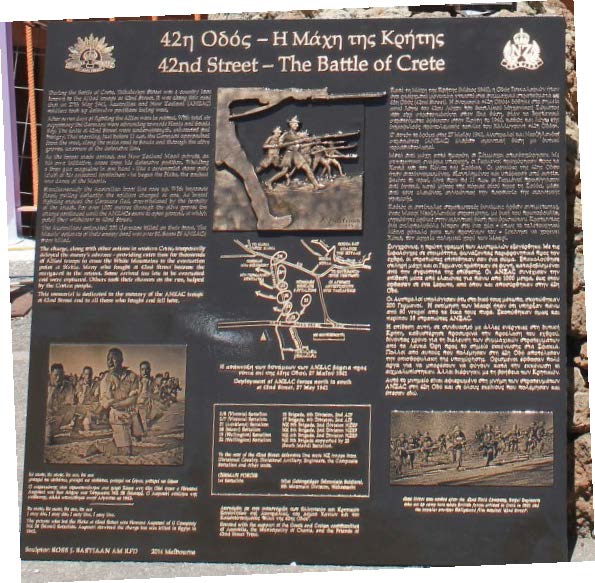 The 42nd Street Memorial Plaque, Chania Crete
September | Anzac James Zampelis is the only ANZAC of Greek heritage who was killed in The Battle of Crete in 1941. He is buried in an unmarked grave near Chania which has never been found. There are moves to locate his grave.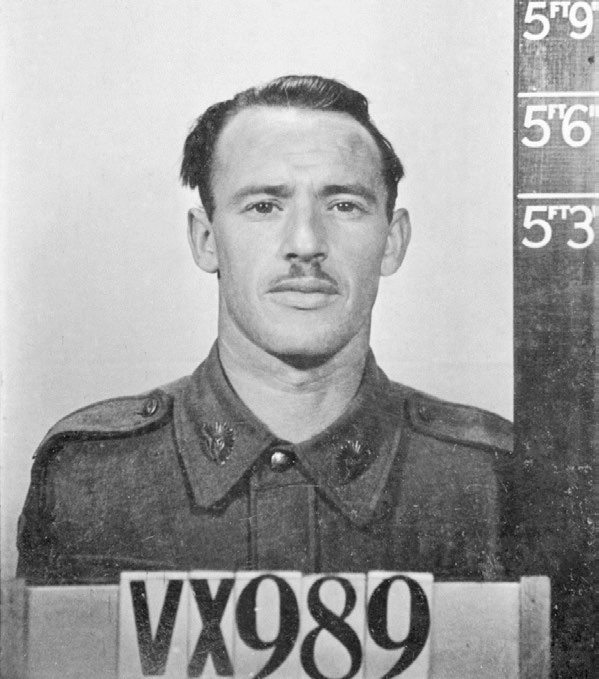 Anzac James Zampelis