June | The Hora Sfakion War Memorial in southern Crete was expanded with a bronze plaque donated by The Greek Australian International Legal and Medical Conference and commemorates the largest evacuation of allied soldiers from Crete over three nights in May 1941. About 15,000 retreating soldiers were taken out on British and Australian warships. Still another 5,000 did not manage to escape.
On the anniversary of the Battle of Crete, the four flags of Greece, Australia, New Zealand and the United Kingdom is raised over the monument and wreaths are laid to commemorate all those that fought and were evacuated from this location.
Following a five year effort of research by Greek Australian historian Lambis Englezos AO, the largest unmarked military grave of Australian soldiers was uncovered at Fromelles, France.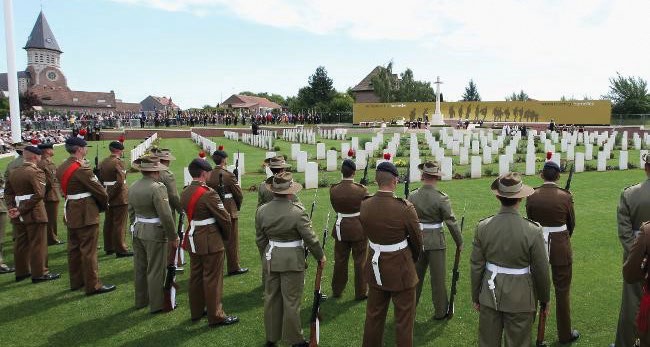 The ceremonial re-burial of Australian and British soldiers recovered from mass graves near the site of 1916 Battle of Fromelles in France