The commemoration in 2016 , of the 75th Anniversary for the   second  Anzac Campaign, the Battles  of Greece and Crete has been identified by the Australian Government  as one of the Significant Anniversaries to be commemorated during the Anzac Centenary period 2014-2018.
The wreath laying ceremony commemorating 75th Anniversary for the Battle of Crete and the Greek Campaign will be on at 2pm  Sat 16 April 2016  at The Cenotaph Martin Place Sydney.
His Excellency General the Honourable David Hurley AC DSC (Ret'd), Governor of New South Wales will attend this ceremony  and lay the first wreath.  In addition  the Guest of Honour will be Lieutenant General Konstantinos GKATZOGIANNIS, Chief of Staff of the Hellenic National Defence General Staff.
There will also be in attendance  nearly 100  wreath layers  consisting of official representatives of the NSW and Australian Parliaments , Consulates General, Australian military officers and Anzac families and schools. In particular surviving Anzacs of the Anzac Centenary that served in Greece and Crete will also be present. A Catafalque Party and Military band will officiate the proceedings. 
Because of the significance of the anniversary   seven members of  the  Greek Presidential Guard  will be coming from Greece to participate at the Cenotaph Commemorative  wreath laying service.   This  is  a high honour to commemorate the  Anzacs  of Greece and  Crete.
The Presidential Guard is an elite ceremonial unit that guards the Greek Tomb of the Unknown Soldier, the Presidential Mansion and the gate of Evzones camp in Athens.
The unit is famous around the world for its unique traditional uniform, which has evolved from the clothes worn by the klephts  who fought the Ottoman occupation of Greece. The most visible item of this uniform is the fustanella, a kilt-like garment. Their proven valour and peculiar dress turned them into a popular image for the Greek soldier.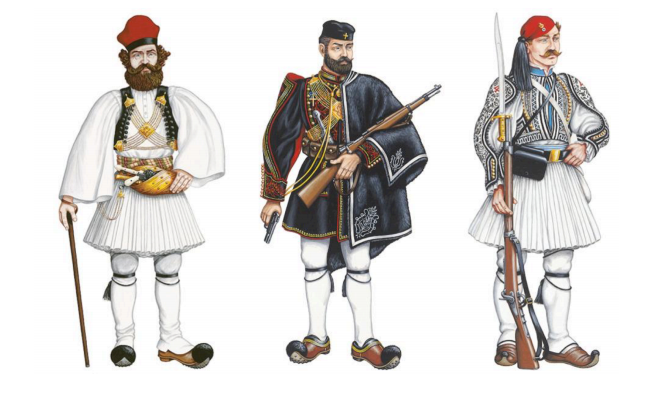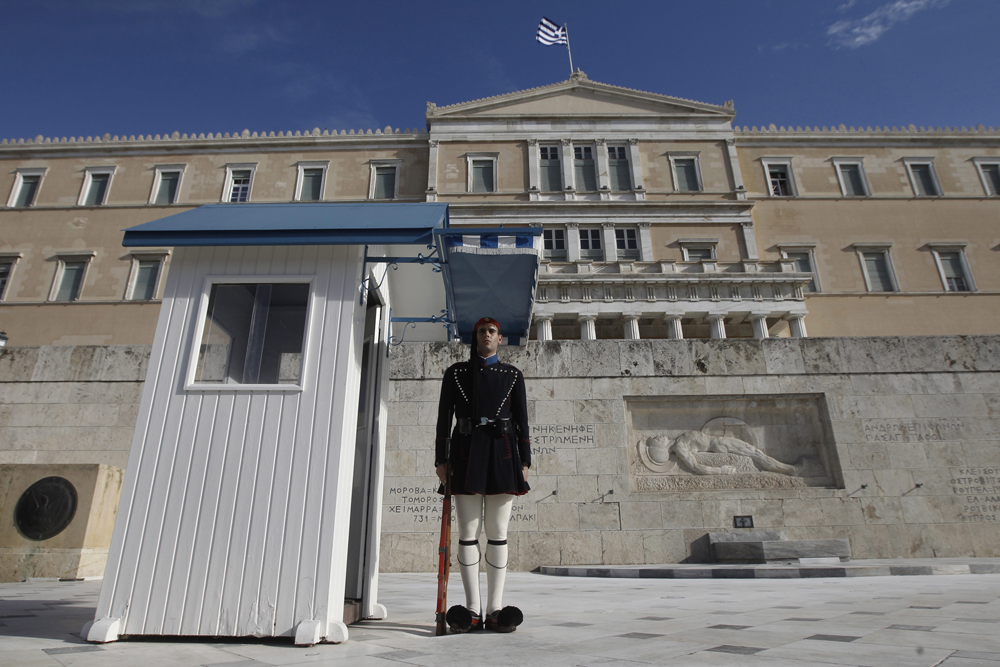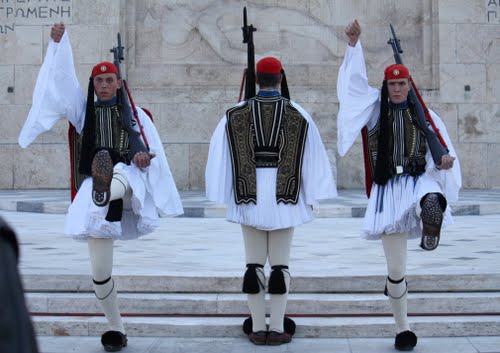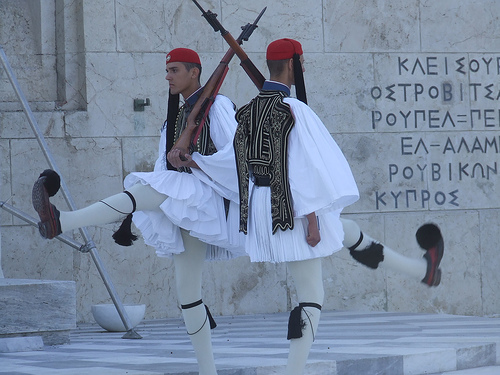 As the wreath laying service is a public event and in order to encourage public participation of this significant Anzac Centenary anniversary we respectfully request you to advise your family and friends  of this  commemorative event.
You are all welcome to visit the Photographic Exhibition Commemorating the Anzacs of the  Battle of Crete and the Greek campaign located on George Street just around the corner and south of Martin Place .
This exhibition has been installed by Transport for NSW.
PHOTOS FROM THE EVENT: